[Replay Webinar] Taking a customer from web store to shop door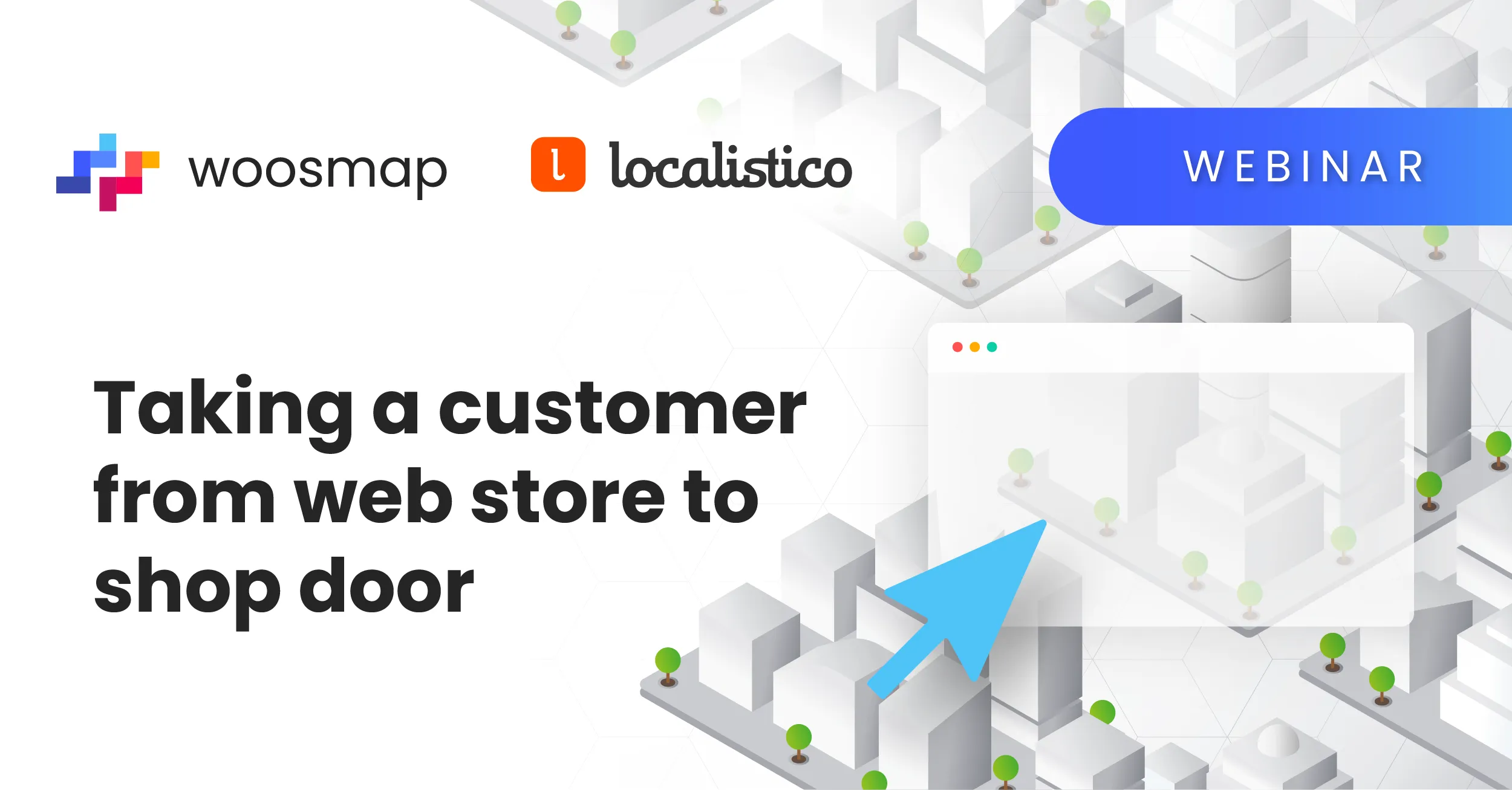 "80% of consumers check products online before going to a store" - Key number from our Top 100 UK online retailers benchmark and best checkout practices.
---
On December 8th 2022, Woosmap and Localistico organised a webinar in collaboration about how to increase your conversion rate from Web to Store.
---
In this session attendees have been shown:
Best practices to ensure your stores can be easily found around the world,
Insights and demos on how to display relevant store information on a map,
How to centralise, control across all digital platforms and publish information in one click.
Kevin Delvino, Head of Sales - North & Central Europe at Woosmap, and Martin Victor, Enterprise Account Executive at Localistico, hosted this 30-minute webinar. You can watch the replay below!
Access Kevin & Martin's presentation here. 
---
Learn more about the challenges of the retail sector overcome by geolocation solutions with the interview of Sara Zanocchio, Head of Sales South Europe and D-A-CH.
---
Discover our Store Locator here!